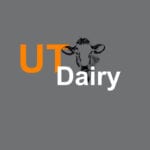 The Tennessee Master Dairy Program is an educational program to provide a variety of information on animal housing, management, nutrition, reproduction, milk quality, health, handling, welfare, and other topics. Modules are continuously created to provide dairy producers and other interested parties with the most up-to-date information on the topic of interest.
Modules are provided across the state to provide dairy producers with easy access to continuing education. Our monthly webinar program "Webinar Wednesday" will also be available for distance learning. The primary goal of the TMDP is education. Producers interested in becoming a certified "Master Dairy Producer" will need to complete 6 hours of continuing education each year. We anticipate this certification will satisfy the educational component for those intending to apply for the 50% cost-share through the Tennessee Agriculture Enhancement Program. Visit Tennessee Department of Agriculture to view the current items available for cost-share. Select "Application A" for most dairy-related items.
"Master Dairy Producer" certification must be renewed yearly, so stay tuned for future programs!
Master Dairy in 2021
January 22, 2021 – Tennessee Dairy Producers Association Annual Meeting
8:00am CST to 5:00pm CST (5 hours of continuing education credit)
Programming during Covid-19
​During COVID-19, we are offering an alternative to in-person Master Dairy Meetings. Please visit our Webinar Wednesday page and find out how to attend the webinars and satisfy your continuing education.